With the new age of technology, typing letters has become child's play, but while typing the letter, one thing that a person keeps on wondering about is How to change paper size in Word? 
If you need to change the paper size in your Word document, there are a few different ways you can do it. Click size on the Page Layout tab in the Page Setup group. Click the paper size that you want to use and then click OK.
In this article, we'll show you how to change paper size in Word, both for new documents and for existing ones. We have included what a word document is and the major steps.
See Also: Standard Newspaper Sizes – Broadsheet, Berliner, Tabloid, Compact
Word Document: The Briefing 
Before answering how to change paper size in Word, learn about what is a word document. It is part of the Microsoft Office lineup of productivity tools and is usable on Windows, macOS, and mobile devices. It's simple to produce documents with a professional appearance with Word's various features. It has capabilities for text formatting, such as paragraph alignment, bullet points, and changes in font size and style. Additionally, it includes tools for adding graphics, tables, and other media to your papers.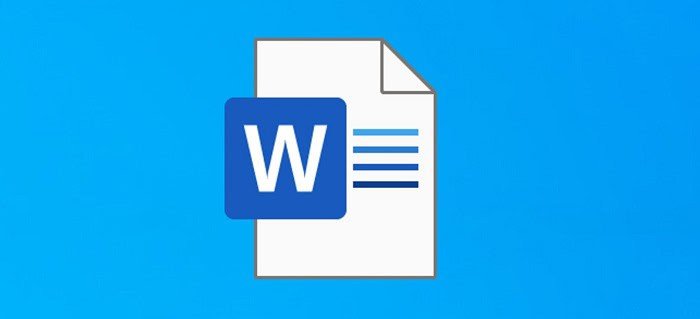 In addition to basic word processing, Word has more advanced features for tasks such as creating and editing long documents, such as reports and dissertations. For example, it includes features for adding citations and bibliographies, creating the table of contents, and adding footnotes and endnotes.
Word is widely used in business and academic settings and is the de facto standard for word processing software. It is also famous for personal use, as it is easy to use and has a wide range of features.
Different paper sizes
Before knowing How to change paper size in Word, one should always know about Several paper sizes that can be used in Microsoft Word, including the following:
The letter (8.5 x 11 inches), utilized for letters, reports, and proposals, is the most widely used paper size in the US. The legal format, which is substantially bigger than letter size and is common for legal documents like contracts and wills, is 8.5 x 14 inches.
A4 (210 x 297 millimeters): This is the most common paper size in Europe, and its uses include business documents, such as invoices and letters.
A3 (297 x 420 millimeters): This size is slightly larger than A4 and is often used for presentations and diagrams.
Tabloid (11 x 17 inches): This size is more significant than letter size, and its uses include posters, flyers, and other marketing materials.
Microsoft Word also lets you select your measurements to generate unique paper sizes in addition to these common sizes. 
With the help of these page sizes, you can understand how to change paper size in Word.
How to change the paper size in Word?
We have learned about the different paper sizes available. And it can be set accordingly for Microsoft Word.
Paper size is an important consideration when creating a document in Microsoft Word. Whether you're working on a letter, a report, or a proposal, you must ensure that the paper size you choose is appropriate for the document and the printer you'll be using. In these following steps, we'll show you how to change paper size in Word both for new documents and for existing ones.
Open the document in Word
Before changing the paper size in Word, you need to have a document open. If creating a new document, open Word and start typing. If you're working on an existing document, open the file in Word. Or use the "Open" command in the "File" menu.

Choose the paper size in step four.
Select your desired paper size.
In case you're unclear about which size to choose, follow step 5.
Design a unique paper size (optional)
If the list doesn't have the size you're searching for, select "More Paper Sizes" from the drop-down option to create a custom paper size. The Page Setup window will then open, allowing you to enter the details of your unique paper size under the "Paper" tab.


Enter the width and height of your custom paper size in the appropriate fields, then click "OK" to make changes.

To make the changes, click "OK."
Click "OK" to make the adjustments after choosing the paper size you want to use. Your document will be modified to reflect your choice of paper size.
You've now mastered the art of changing Word's print size.
See Also: Portrait Paper and Landscape Paper: Portrait vs Landscape
FAQs
How to change paper size in words?
Word's 'Letter' paper size is 8.5 x 11 inches by default. However, you can alter the default size of all new documents if you routinely use one other than the default. You won't have to adjust the paper size for every new document you make if you do it this way. Go to Layout > Size > More Paper Sizes to do this. Next, click 'Paper' and then the drop-down arrow next to 'Paper Size' in the 'Page Setup' dialogue box.
What happens in Word when you alter the page size?
Future papers that utilize the normal. Dot template will adopt the new settings if you alter the recommended paper size or margins for Word's format to create new documents (standard. dotm). Only documents based on that template will use the modified settings if you alter the desired paper size or margins for a document dependent on another template.
How to change the paper size in Word?
Word uses the standard paper size and margins saved in a template when creating a new document (regular. dotm). You can change Word's defaults when creating a new document if you commonly use a paper size different from the default (for instance, US Legal). In addition, you can use this document to define your new default margins if your current document is already set up with the desired margins.
How to add a Section Break?
Position the pointer wherever you would like the new paper size to begin. Choose Multiple Paper Sizes at the bottom of the Layout > Size window. Choose a size from the dialogue box's Paper tab (or, for a custom paper size, enter a width and height in the fields below the drop-down menu). Select This point onward in the Change to section, then click OK.
Conclusion
Changing the paper size in Word is a simple process that needs just a few steps. Whether working on a new or existing document, you can easily choose the right paper size. With the right paper size, you can ensure that your document looks professional. This was our full tutorial on how to change paper size in Word.
See Also: Foolscap Size & Dimensions for Old British Imperial Paper Sizes